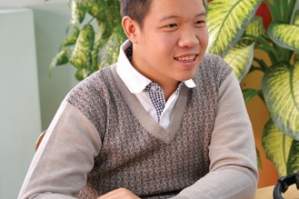 School of foreign languages offers the academic preparation course combined with intensive Russian language program designed specifically for international students who intend to enroll in a Bachelor's or Master's program. This course helps prepare students for entry to university in the Russian Federation and prepare them for living and studying in a university environment.
The course has the most up-to-date facilities and highly skilled teaching staff providing the pre-university training for foreign citizens in two courses: humanitarian and economic, depending on chosen degree.
After completing the course, students get VSUES certificate of completion the course that is considered enough for admission to VSUES. To enter other Universities students may need to pass Test of Russian as Foreign Language (TORFL) according to state educational standards and get Level 1 Certificate.
Training profile

Courses

Academic hours

Cost

Humanitarian

Russian language
Russian Literature
Foundations of Russian culture
Russian regional geography
Geography
Physical training

1 180

110 000

Economic

Russian language
Russian regional geography
Geography
Mathematics
Foundations of Economics
Computer Science
Physical training

1 190

110 000
Students will also benefit from studying at VSUES having access to on-campus accommodation and facilities. All international students will receive support from dedicated staff, including help securing visas and ongoing advice to help get the
most of time in Russia.