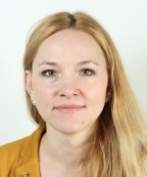 Yuliya Kravchenko (Ms.)
International Academic
Mobility Office
Mon-Thu: 8:30 - 17:30
Fri: 8:30-16:15
Period: July 22 – August 3, 2018
Program highlights:
Language: English
Practicum and master classes
Sketches of traditional costumes and ornaments
Elements for modern youth clothing designing
Felt accessory techniques
Paper art modeling
Russian dolls
Traditional and non-traditional materials in art-objects
Cultural experience
Vladivostok and Primorsky Region tours
Popular museums
Historical parks
Contemporary art studious and workshops
Teamwork project on clothes collection
CREDITS FOR THE PROGRAM: 2 ECTS
Tuition and fees: 29000 RUB (tuition, accommodation, airport pick up, health insurance, culture experience).
Meals are not included.
Housing: student's dormitory on campus
Application deadline: May 10, 2018
Admission documents:
To apply for a program a student should submit via email:
a scan of passport page with photo
an application form (available on the web site in appendix), typed in, signed and scanned.
How to submitby email: international@vvsu.ru, yuliya.kravchenko@vvsu.ru
Contacts:
Vladivostok State University of Economics and Service
International and Cultural Affairs Department
Head of International Academic Mobility Office
Yuliya Kravchenko
+7 (423) 240-41-28
yuliya.kravchenko@vvsu.ru


Design Summer School "Ethnic Inspiration – 2018"
16.07.18

Cheek-in Day

17.07.18

Welcome ceremony

18.07.18

Creative day

19.07.18

Creative day

20.07.18

Creative day

Arrival

Dormitory check-in

Dinner

10.30-13.00 Breakfast

11.00-13.30

Campus tour

13.30-14.15 Lunch

14.15-17.00

Russian traditional welcome ceremony: project "Russian cottage"

17.00-19.00 City tour

19.30-20.00 Dinner

9.15-10.00 Breakfast

10.00-13.30

Practicum "Russian traditional toy souvenirs"

13.45-14.15 Lunch

15.30-18.00

Visit to a museum. Sketches of museum pieces of traditional costumes and patterns

19.00-19.30 Dinner

9.15-10.00 Breakfast

10.10 – 11.50

Practicum «Paper design»

14.00-14.45 Lunch

15.00-18.00 Practicum «Felt accessories»

18.20- 19.00 Dinner

19.00-21.00

Night city tour

9.15-10,00 Breakfast

10.00-14.00 Practicum «T-shirt style»

14.00-14.45 Lunch

15.00-18.00

Apparel decoration techniques: Embroidery

18.20-19.00 Dinner

21.07.18

Trip day

22.07.18

Marine day

23.07.18

Creative day

24.07.18

Creative day

25.07.18

Creative day

8.00-8.45 Breakfast

9.00-18.00

Cultural trip to the historical park "Emerald Valley"

18.20-19.00 Dinner

9.00-9.45 Breakfast

12.00-18.00

Day trip to the seaside: Artists Bay Excursion

18.20-19.00 Dinner

9.15-10.00 Breakfast

10.00-13.20

The teamwork project

13.30-14.15 Lunch

14.30-18.00

Practicum

«Traditional and non-traditional materials in designing of art objects»

18.30 Dinner

9.15-10.00 Breakfast

10.00-11.50

Master class «Pottery

Technique»

13.30-14.15 Lunch

14.30-18.00 The teamwork project

18.30 Dinner

9.15-10.00 Breakfast

10.00-13.20

Master class "Traditional techniques of fabric decoration: Russian ornament"

13.30-14.15 Lunch

14.30-18.00 The teamwork project

18.30 Dinner

26.07.18

Creative day

27.07.18

Farewell ceremony

28.07.18

Off day

29.07.18

Check-out day

9.15-10.00 Breakfast

10.00-13.20

Master class «Gingerbread painting»

13.30-14.15 Lunch

14.30-18.00

The teamwork project

9.15-10.00 Breakfast

10.00-13.00 Free time

13.30-14.15 Lunch

14.30-16.30

Creative project presentations

17.00-18.30

Farewell ceremony

9.00-9.45 Breakfast

10.00-13.00 Free time

13.30-14.15 Lunch

14.30-18.00 Free time

18.30 Dinner

9.00-9.45 Breakfast

Dormitory check-out

Departure