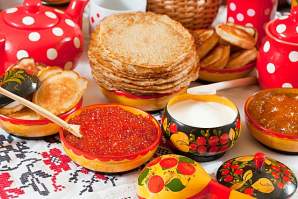 Place: The place will be announced soon
Maslenitsa is the Russian Sun Festival – a celebration of the end of winter chills and the start of spring, of warmth, of hope, of growth. Not surprisingly, it is a particularly big deal in Russia!
As has now become the tradition in Russian Festival Maslenitsa 2017 will include a whole week of celebrations and activities of different kind's right across the capital. The Festival will run in February 22, 2017.