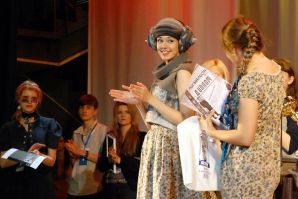 Vladivostok State University of Economy and Services during 23-25 April 2015 organizes the great international event: International contest of young designers «PYGMALION».
The contest goal is the development, support and popularization of modern clothes design. The main objectives of the contest are: assisting in the vocational guidance of the talented youth of Primorye and the Far Eastern region; encouraging creativity of young designers and the designers\' teams; foundation, popularization and expansion of Russian schools of costume design; establishing mutually beneficial contacts with international schools of costume design; exchange of creative ideas, professional development of creative teams of young designers.
The program includes the contest of young designers "Pygmalion" with representation from cities all over the surrounding region of Primorye Kray and the presentations of new collections of well-known fashion experts of Pacific Region countries.
The show takes place in Underground theatre: 41 Gogolya St, Vladivostok