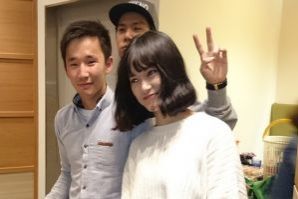 The 4th year student of VSUES Aleksandr Ivanov, whose special field is "International relations", became a member of Moscow international Model United Nations 2015. He is a permanent member of Model United Nations in the Far East of Russia.
The 16th conference held in Moscow State Institute of International Relations gathered more than 650 participants from all over the world. This year the first time in the Moscow conference's history all sessions were in six official languages of United Nations: English, Arabic, Spanish, Chinese, Russian and French. Overall, there were 12 committees from General Assembly to League of Arab States.
During the whole week, all participants of the conference were modelling the work of United Nations agencies, where they took part as the representatives from international organizations and the countries, which are UN members, who gathered to discuss the issues on the agenda.
Aleksander says: "I took part as a representative from Angola in Security Council. Our aim was to create a resolution. The working language was English. On the agenda was improvement of UN peacekeeping operations. All in all there were 17 of us in this committee, but according the words of organizers, there were just the people who had great experience in Model United Nations. I would like to thank VSUES for such a great opportunity to take part in a big international event".