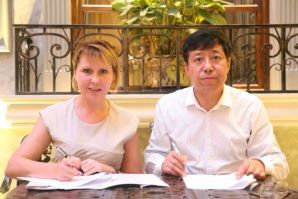 The final of the IV Russian Language Skill Contest will be held in VSUES on October 13, 2016.
According to the Joint Contest Agreement signed by VSUES rector Tatiana V. Terentyeva and the executive editor of the Northeast data portal (Heilongjiang, China) Mr. Bao Chuanmin 16 finalists all over China will arrive at Vladivostok to participate in the final of this Contest.
The Contest has been held four times and has gained popularity among the Russian language enthusiasts in China. Notably, VSUES became the only educational institution of the Russian Federation, acting twice as a co-organizer of this significant interstate project on the Russian side.