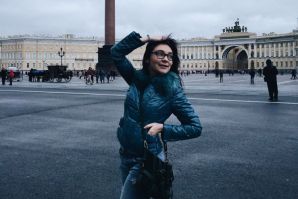 Alexandra Rupenko, a Master in Fashion Industry Management - Department of Design and Technology has returned from her internship at the Piraeus University of Applied Sciences (Greece).
She noted that all courses were in English, which were beneficial for practicing and developing her language fluency. Furthermore, the study environment encouraged students to join discussions; the practical sessions lasted for 3 hours as the courses were focusing on challenging and extending students' practice. Besides that, students had great chance taking part in various cultural activities, outdoor events and so on.
VSUES has been cooperating with Piraeus University of Applied Sciences (Greece) since 2017 within the framework of the European Union\'s ERASMUS + program, aimed to support cooperation in higher education, vocational training, support of youth and sport. The program opens new opportunities for foreign internships for students, undergraduates, postgraduates, teachers and staff of VSUES.