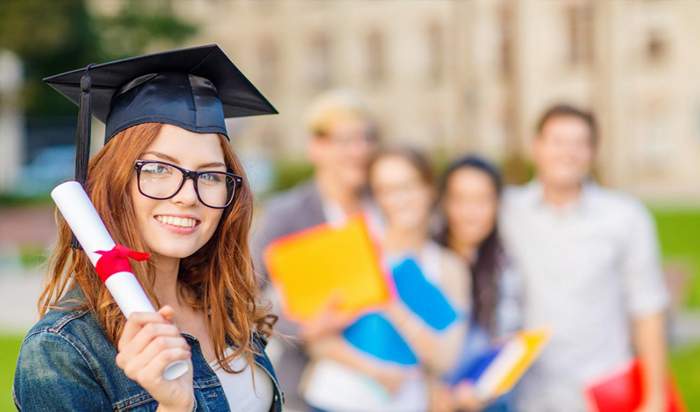 STEP 1 Register on the website www.russia.study, fill out an electronic form and submit your application.
Please indicate:
Personal information (full name, date of birth, country of residence, e-mail and contact telephone number – you will receive updates about the status of your application);
Profession, specialization or field of study you are applying for (you can change this information at any time before you have completed the relevant tests);
Level of your current education;
Level of Russian.
Indicate the university you like most of all as your first choice (Vladivostok State University of Economics and Service - VSUES) and list other schools in descending order according to your preferences, but no more than six.
You will also need:
A copy of your passport (must be valid for at least 18 months from the date of your planned arrival in Russia) or a copy of your birth certificate;
Copies of documents/certificates confirming your current level of education and/or qualification received in a foreign state. All of the above can be submitted in hard copy to the united operator.
STEP 2 Find yourself on the list of candidates.
This information will be published on the official website of the united operator in your country or can be mailed directly to the applicants (please confirm this in the relevant representative office of Rossotrudnichestvo).
Applicants who do not know Russian to a degree sufficient for study in their chosen subject are enrolled in a preparatory department. They spend one year studying Russian, as well as several general education disciplines (Mathematics, Physics, Biology, Chemistry, etc.) depending on the chosen field of study.
STEP 3 If you are on the list of candidates, please prepare additional documents.
A doctor's certificate (medical certificate) confirming that there are no medical reasons not to accept you to a Russian university, including the results of an HIV test;
Copies of documents (notarized and translated into Russian) listed on the website of Rossotrudnichestvo.
Attach these documents to the electronic form and submit it online or deliver them in hard copy to the operator.
NOTE Information about candidates reaches the central office of Rossotrudnichestvo in Moscow, after this Ministry of Education of Russia receives it and adds to the information base Russia-edu.ru. After registration applicants receive an ID which allows them to access the information system Russia-edu.ru and track the application status.
STEP 4 Inform VSUES (inessa.fomina@vvsu.ru) that you've chosen our University so we could submit you in our system.
STEP 5 Get an invitation and apply for a Student visa in Russian Embassy in your country.
Contact us about your arriving (inessa.fomina@vvsu.ru)
The list of available for scholarship majors:
Bachelor's degree
Training profile

1

05.03.06

Ecology and Nature Management

2

09.03.02

Information Systems and Technologies

3

09.03.03

Applied IT

4

23.03.01

The Technology of Transport Processes

5

23.03.03

Operation of Transport and Technological Machines and Complexes

6

37.03.01

Psychology

7

38.03.01

Economics

8

38.03.02

Management

9

38.03.04

State and Municipal Management

10

38.03.05

IT in Business

11

38.03.06

Trade Business

12

38.03.07

Merchandising

13

40.03.01

Jurisprudence

14

43.03.01

Service

15

43.03.02

Tourism

16

54.03.01

Design
Master's degree
Training profile

1

54.04.01

Design