International students at VVSU sent a New Year card to a friend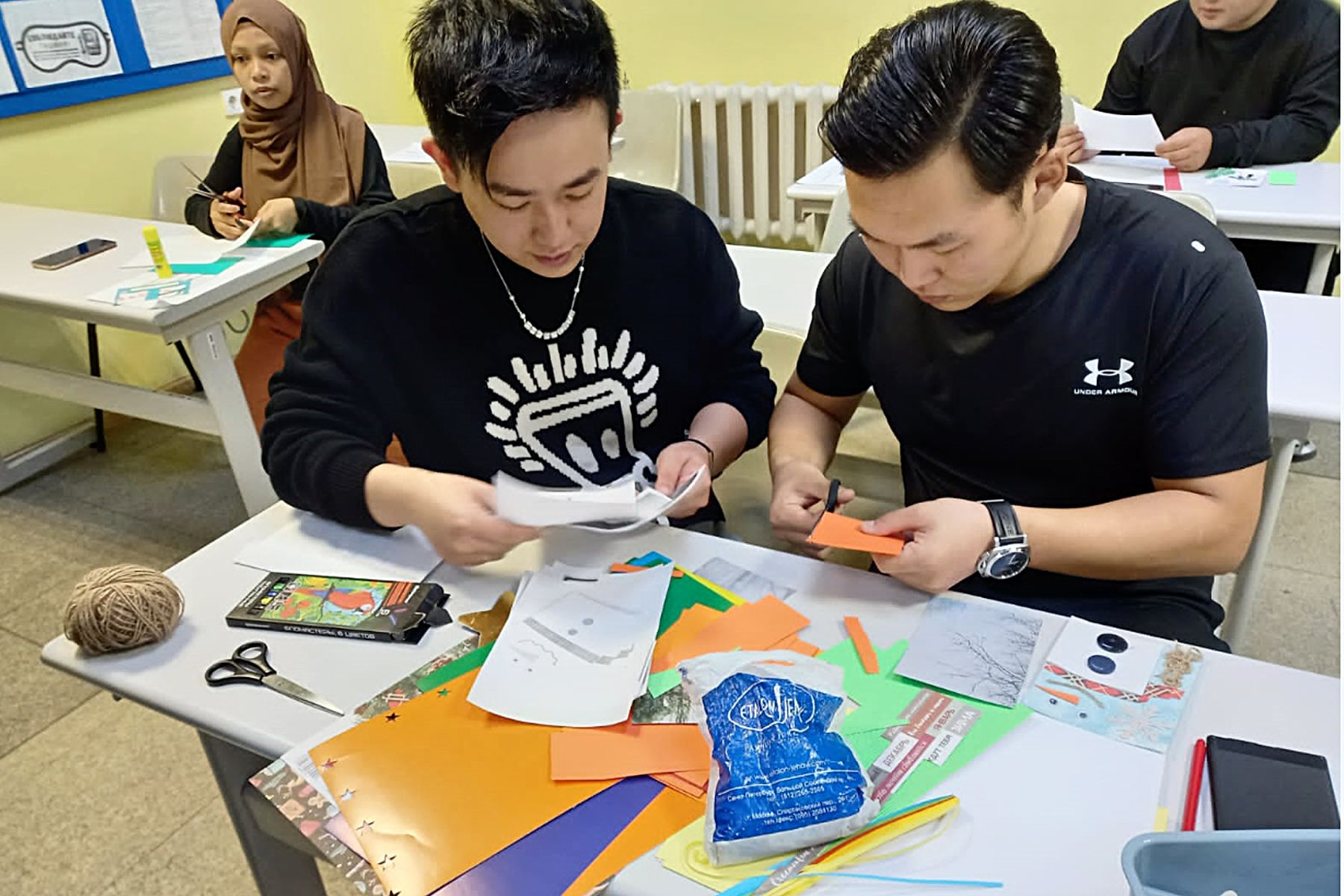 Students of preparatory department for foreign citizens became participants of charity action «New Year card to a friend», prepared by pedagogical squad «Territory of initiative» under the guidance of specialist of the School of Pedagogy and Linguistics Galina Kasyanenko
Students got acquainted with the wonderful Russian tradition of congratulating family and friends with postcards. The rally participants were able to make their own New Year messages and write congratulations in Russian.
– We always try to involve foreign students in such events, so that they will adapt as quickly as possible in the educational space of the university, liberate and find new friends, – said Galina Kasyanenko.
Postcards created by students will be presented to the children of the social rehabilitation center for minors «Sail of hope».
Angelina Syrova, VVSU student, said that it was easy and interesting for her to communicate with foreign students, despite the fact that they do not speak Russian fluently. The students were united by a common desire to make a small miracle.
Zhargalsaikhan Suvd, a student from Mongolia, noted that she enjoyed participating in the New Year card for a friend campaign and wrote her wishes for health, academic success and happiness to her Russian friend.