New academic year opening ceremony gathered all the first-year VVSU students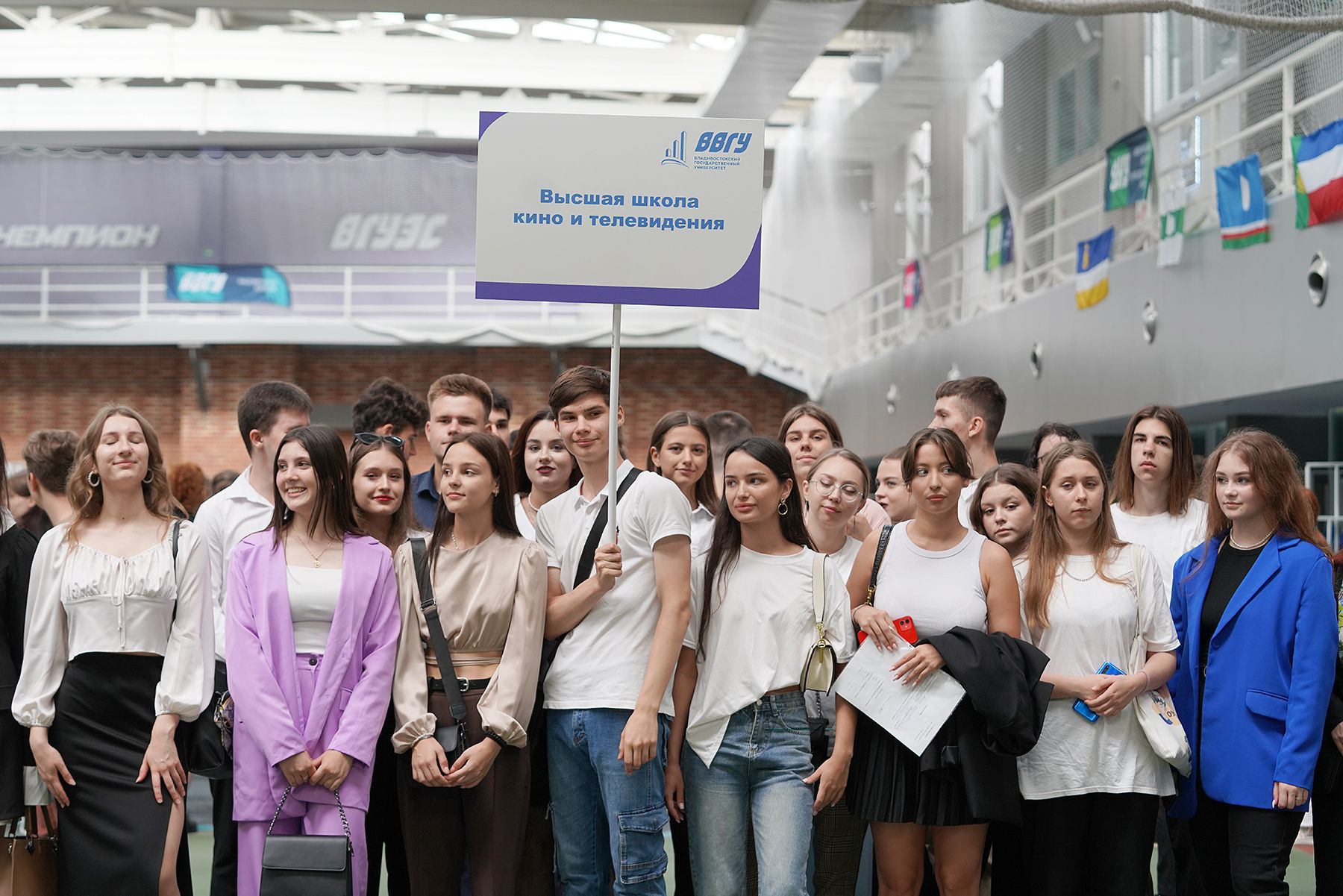 September 8, 2023 the first-year students of all VVSU majors had an opening ceremony of the new academic year 2023-2024. The hall was decorated with the flags of different countries and regions of Russia, and the banners of VVSU schools and colleges.
The ceremony began with the raising of the flags of Russia, Primorsky Region, Vladivostok, and VVSU, and the performance of the National Anthem of the Russian Federation. Then the rector of VVSU Tatiana Terentieva gave welcoming speech.
"Dear first-year students, on behalf of the whole VVSU staff I congratulate you with this day! Today the university has welcomed 5 thousand students from 20 regions of Russia, from 18 countries of the world, and 30 places of the Russian Far East. You are the intellectual potential and might of our university.
You start a new page of your life and we are going to be by your side to help you become successful after your graduation."
The Minister of Vocational Education and Employment of the Primorsky Region Sergei Dubovitsky and the Chairman of the Vladivostok Duma Andrey Brik also greeted the first-year students of VVSU.
During the opening ceremony the high-score students were presented scholarship certificates. VVSU made it a tradition to implement student support programs providing the highest scholarships in region.