VVSU foreign students participate in opening ceremony of direct flight in Laos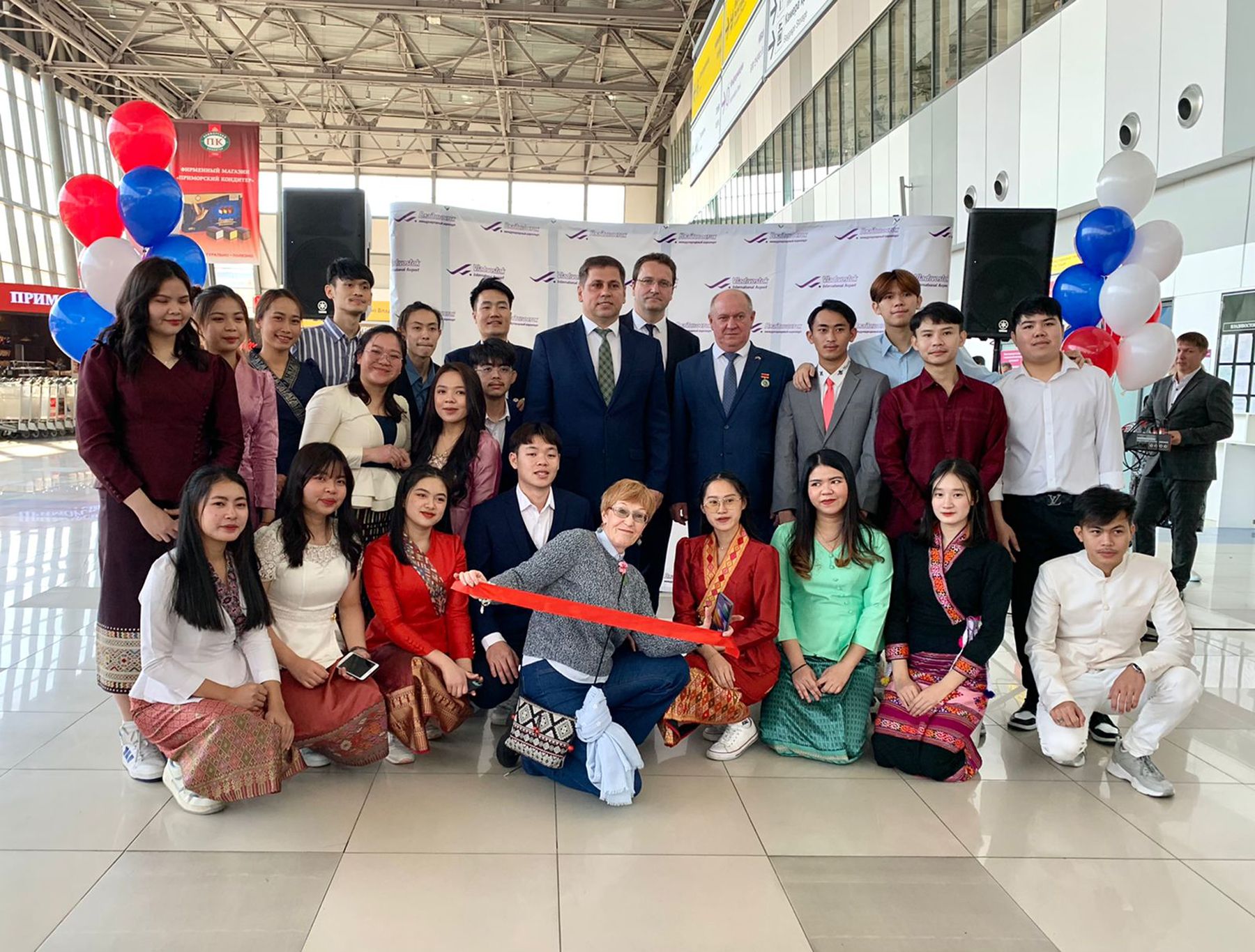 On 29 October, the first international route in Russia, Vladivostok – Vientiane (Lao People's Democratic Republic), was inaugurated at Vladivostok International Airport. The Honorary Consul of the Lao People's Democratic Republic in Vladivostok, Aleksander Virich, made a welcoming address to the meeting.
– For the first time we are connecting two countries: Laos and Russia. I greet all passengers and wish them a good experience. Laos is also preparing a big meeting. Alexander Viktorovich clarified: Embassy employees and diplomats will meet the arriving passengers.
As the head of the international cooperation agency of the Primorsky Krai Alexey Starichkov noted, for many passengers, including tourists, students, patients clinics, businessmen and travelers this route may be the only one to get out not only to Laos, but also to other countries in South-East and North-East Asia.
– I am very happy with a direct flight. It is convenient and will not take as much time and money as before. My friends had to fly for two or more days with several transfers, shares impressions of the third year student of the direction «Economics» Alipha Wongsai.
Dalaphon Wongsai, Alipha's classmate, had not been home for three years – since the beginning of the pandemic. Flights were few, and the ones that were available were too complicated and expensive. She hopes that during the holidays she can fly away and finally embrace her family, meet friends and acquaintances.
At the event, the red ribbon was traditionally cut. Before this solemn step, VVSU foreign students from Laos presented two creative pieces. First girls in traditional Lao costumes performed the national dance, and then all the students under the guitar sang the song «Treasures of the Mekong River».