Tolerance Day in VVSU united students from different countries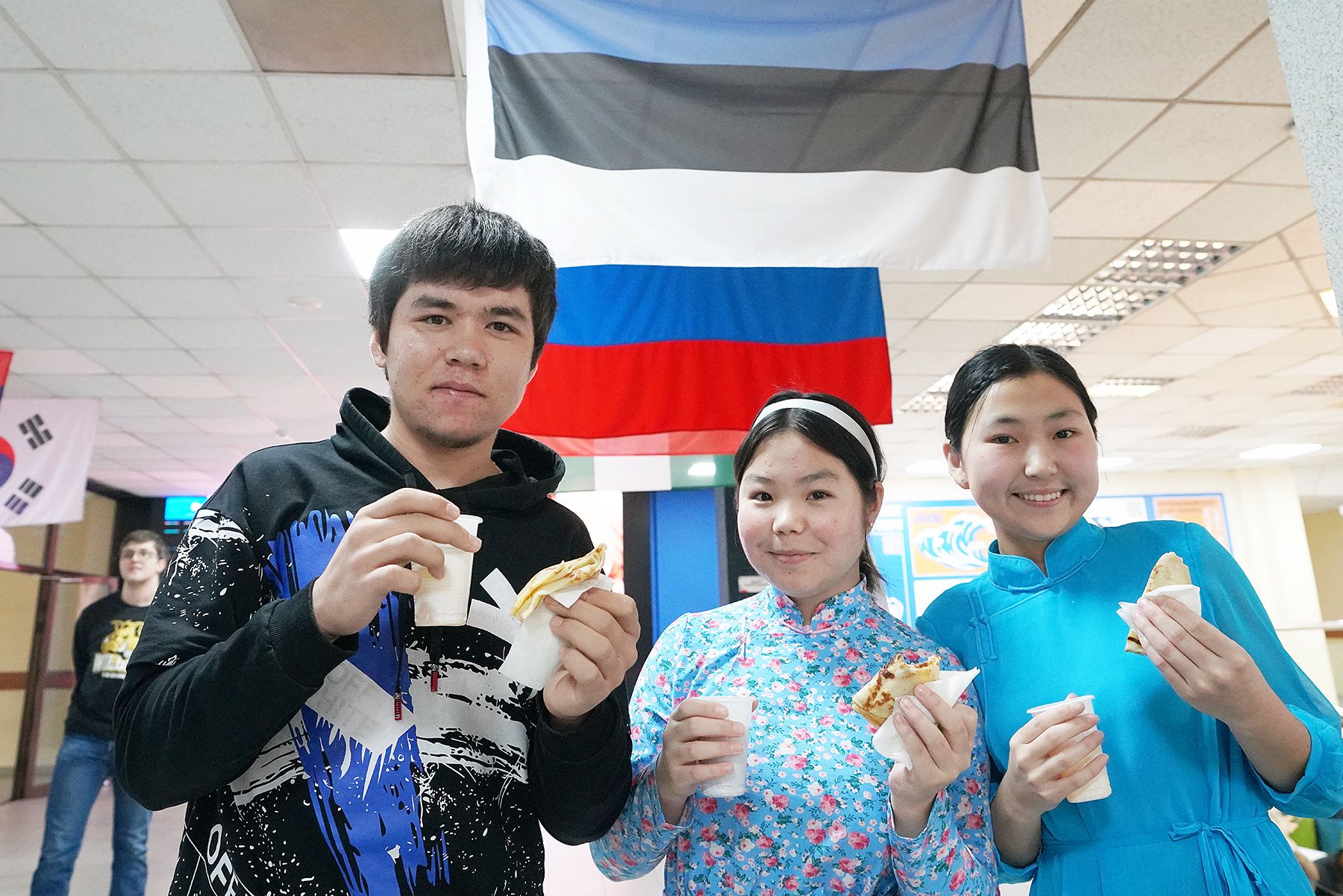 On 16 November, the International Day for Tolerance is observed worldwide. For VVSU holiday is of special importance: the university annually receives students from dozens of foreign countries. Students from Vietnam, China, Korea, Thailand, Mongolia, Nigeria, Congo, Libya, Laos all participate actively in student events, find friends and talk about their native culture.
The annual festival of tolerance dedicated to the holiday helps to strengthen intercultural ties at the university. This year the students themselves prepared the interactive platforms for the event. At various stations, festival participants could try to write their name in Korean, guess the country by its contour, compare the names of countries with their flags and even make a hat of tolerance.
All students received tokens for their active participation in the competitions, for which they could treat themselves to blini (Russian pancakes) and tea. Together, the festival participants created a garland of friendship: colorful paper people holding hands symbolized unity among students, kindness and tolerance towards each other.
– We really like studying at VVSU, and with the help of events like this, we can meet interesting people and improve our Russian, – said the festival participants, Korean students.