Maslenitsa came. VVSU students celebrate Russian folk holiday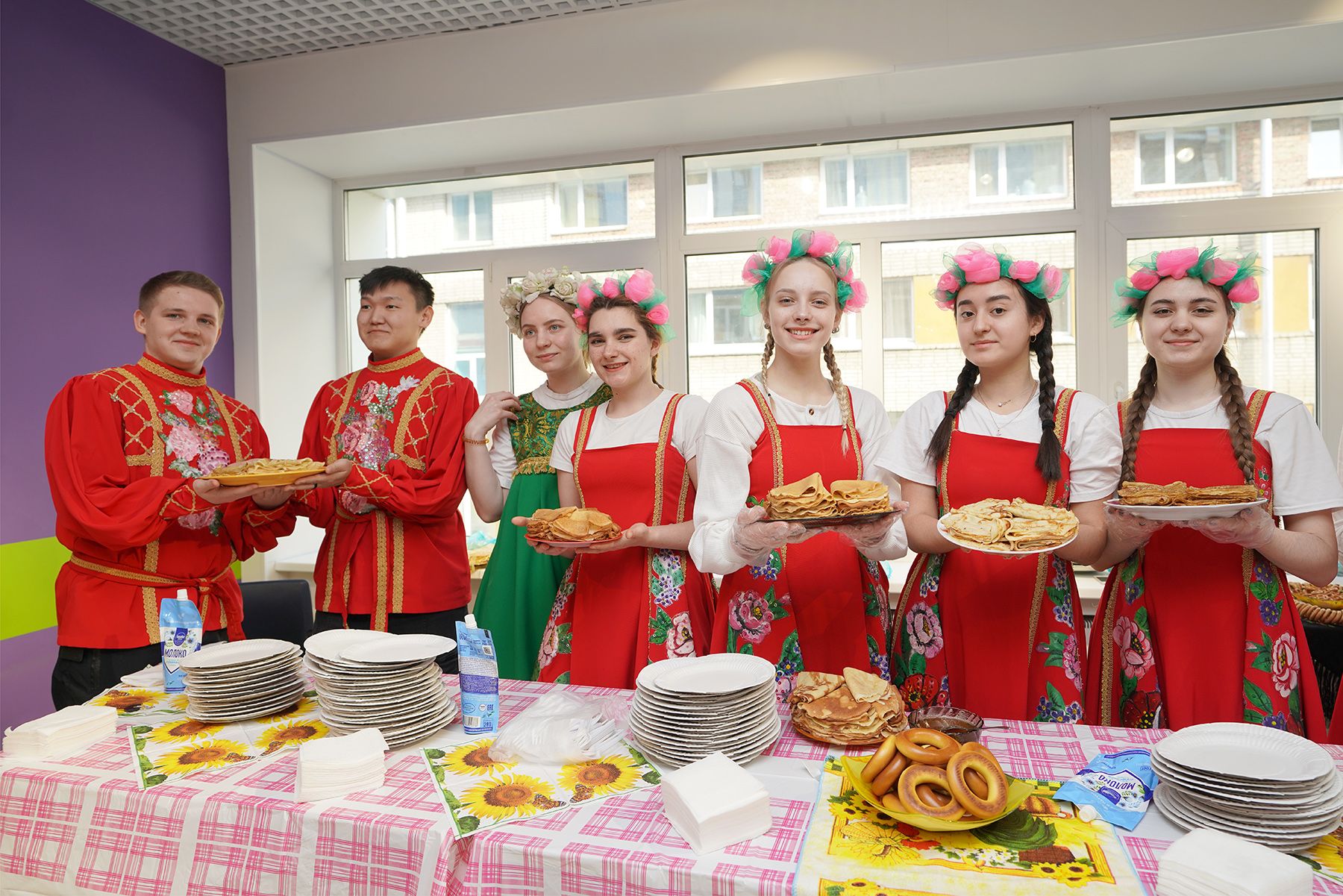 The Slavic holiday Maslenitsa traditionally held on the campus of the university. About 250 students, many from other countries, attended the festivities.
Guests throwing pancakes, however, plastic, tug of war, raised the rocker with full buckets and eagerly threw valenki – you need to get as close as possible to the second of the pair. Also measured strength in a Fistfight. But there was no fight: players struck the device to measure the force of the blow.
Of course, there was a big dance around the blush Maslenitsa. They together with the Youth Policy Department and became the organizers of the holiday. In the popular calendar of Eastern Slavs, he marks the border between winter and spring.
After the round dance – treats. A large table was set in the Student Space. Russian students in the hostel baked blini on the eve. Guests were able to try the food in exchange for tokens that earned participation in fun contests and fun.